Little Folks Day Nursery is a 99 place Nursery situated in the heart of Kidderminster.
Our Nursery is split into different age groups within our building. We also have 3 outside areas that are used by all children at different times throughout our day.
Within our Nursery we strongly believe the importance of heuristic play which is to play with open ended resources allowing children to use their imaginations to create their own play sessions. We look at children's development through the EYFS Curriculum and observe the children while playing, plan next steps to help develop them in the future taking account of the children's interests.
Our baby room is the base for our younger children within the Nursery. The babies within this room are between 3 months and 2 years old.
The room has access to their own cot room as well as a range of bouncers and swings for them to rest and relax in. A dedicated area for changing nappies, as well as a fully functioning kitchen complete with fridge, bottle warmer and steriliser.
The children in Toddlers tend to now all have a similar routine and do things together at the same time.
Toddlers is a little more structured and contains specific areas to support the EYFS curriculum such as creative area, construction area, small world area, role play area, mark making area, book corner. There are a range of fun activities that will stimulate their imaginations and learning. We make full use of the outside areas and go outside every day weather permitted. Each day the children come together for circle time, where we talk about our weekend, feelings, read stories, singing nursery rhymes and also talk about the day of the week and weather.
In the toddler room, we have a nappy changing area and two small toilets and there is also a lot of focus around toilet training. The staff are well experienced within this and are always happy to advise and support parents and carers.
The pre-school room is geared up to prepare the children for the everyday rigors of school life. We encourage children to gain their own little personalities, to stand out from the crowd and hopefully give them the stable platform to keep learning going into reception year. We use the key worker system in this room, as in other rooms, to ensure children are well settled and comfortable and this helps encourage learning to happen at regular intervals.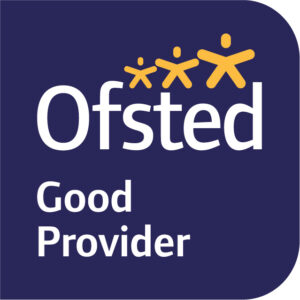 Click to view Ofsted Report